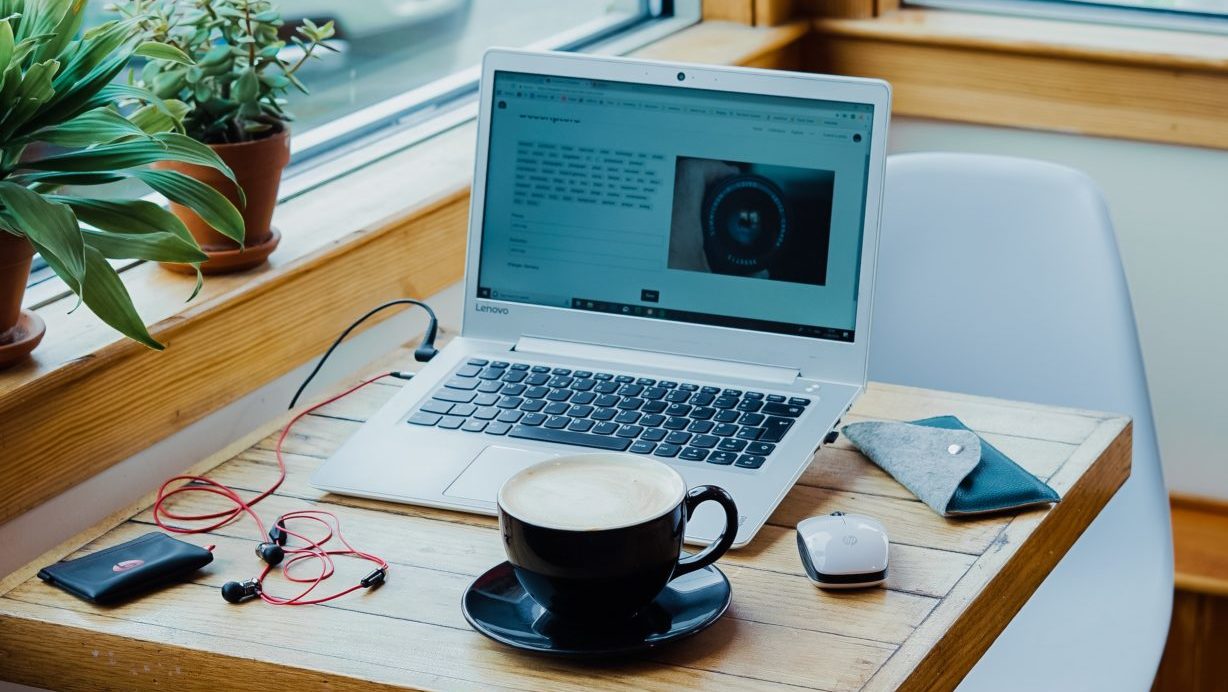 How can you ensure that visitors really read your blog posts? The answer is actually straightforward: you can't. However, based on various statistics and metrics, 16% of your visitors will read your content. The rest either don't read at all or just the information quickly to search for valuable pieces of information. How do you ensure that your message comes across as interesting and the visitor becomes a customer? Only by writing for the web and taking into account our 10 rules for good web copy. So without further ado, let's see what these rules are.
Difference between online and offline copy.
The difference between online and offline copy is enormous. The screen is read in a completely different way. There is actually a huge difference between how our mind and brain processes digital and analog information. If you do not take this into consideration, you will notice that the content will not yield the desired result.
What do you have to take into account, then?
All the information must be instantly accessible. Reading online content is an action-oriented behavior. The visitor has a specific need, which he wants to satisfy as quickly as possible.
Customers can start on any page and the bad news is – the visitor rarely starts at the homepage. If he finds your website through Google, the visitor can end up on every page and will need to work his way out from there.
Visitors read quickly and do not have the same skills and knowledge as you do, so always keep your content simple and easy to understand for those who process the information for the very first time.
The 10 rules for writing an excellent web copy
Visitors rarely read all the text on your page. Yet, there are proven ways to increase the chance that the visitor will become a customer. Good content must be valuable, complete, unique, scannable, personal, convincing, reliable, findable and divisible. According to our knowledge and experience, these are the 10 rules for writing perfect content for the web.
The tips we give are relevant to all types of online content: landing pages, product description, blog posts, social media messages, e-books, newsletters, etc. Some tips can be better applied to one type of content than the other, though.
Read our popular article: 10 reasons you are not ranking high in Google.
1. Create content that is valuable
The first tip is the most important one, yet many web pages mainly concern the business itself. We always advise our customers to take the visitor as their starting point. What is valuable to the reader, what goals does he have and how can the purpose of the page fit in with this? Sounds quite simple, but how do you translate a web copy to the needs of the visitor?
First, find out their need. The first step is to figure out the "need". This can be done in various ways, for example, by researching a keyword or looking at what questions existing customers have already asked.
Create content around the solution of the problem. The visitor has a particular need, and your product/service will naturally take care of this need. Communicate this message clearly to your visitor.
Take the reader even one step further. You offered the solution for their need/problem, and then what? Make clear what steps the reader must take now (remember the good old "call to action"?) to solve his problem. Subscribe? Purchase?
Ensure that all your visitor's expectations are met. The visitor has a certain expectation when he comes to your page. Make sure the content and intention match, by immersing yourself in with the customer, you can not only find out which possible search terms he would use, but you can also think of what the visitor is looking for.
Use the words that your visitors use. How? By talking to your customers. If you do not speak the same language, the chances are that visitors will not find and/or understand you.
Tip! Create an e-book with tips or more information. Such an e-book can be downloaded free of charge to visitors in exchange for their e-mail address. Very valuable for the visitor and an excellent opportunity to collect their e-mail addresses. However, ask the owner of the address for permission before sending him more e-mails, especially if you are in the European Union and need to comply with the Privacy Law in effect from spring 2018!
2. Be as comprehensive as possible
Suppose a visitor comes to your website, but can not find the desired information. The chances are, that he leaves your website and clicks on the next website. When you write a copy for the web, you do not want to leave a question unanswered.
Some tips to write as perfectly as possible for the web:
Answer the 5 fundamental questions in every article that you write, regardless of the topic: who, what, where, why, when and how. These form a good basis for your page.
What are the frequently asked questions? For example, use the questions that (potential) customers have already asked.
Also, think about the visuals. Which images and videos are needed to make the information not only more attractive but also more transparent.
Now you may wonder: 'Will not my page be too long?'. No. Precisely by being comprehensive, you can stand out from your competitors and achieve a higher position in the search engines.
This does not mean that your page should be longer than necessary. Always try to avoid redundancy and always ask yourself whether the information is useful for the visitor. Don't water down the articles just for the sake of longer pages. If the page is well structured and is engaging, informative and valuable, much text is no problem.
Tip! At the bottom of the page, create an FAQ section with 5 frequently asked questions. This also ensures that you do not receive e-mails every day with the same repeated questions.
3. Do not copy. Content must be unique.
Writing a web copy for your website is a lot easier if you just copy and paste the content from somewhere else. However, this has 2 major disadvantages. Content that is available everywhere else, will not convince the visitor, and taking over content from other websites will only be damaging to your position in the search engine. Especially, because there is so much competition nowadays, you can stand out with unique content and improve your accessibility through Google if you just play your cards right.
How do you start writing unique content for the web?
Check what your competitors are doing, they have most likely already conducted their research. However, look at your competitors not with the intention to copy their content, but precisely because you want to make your own content even better. The information that they are missing can be easily woven into your web copy, therefore making a more complete and comprehensive article or blog post.
Find your unique selling point. The distinctive character of your company is the way to differentiate you from your competitors. Let this unique selling point glow in your content. What do YOU offer, that others don't?
Choose quality over quantity. Whether it is a web copy for a service page, a product description or a blog post, quality content is always your top priority. Do not write extra content stuffed with keywords, just to fill the page, but check whether the content contributes something valuable.
Create content that attracts buzz. This means that you have to think creatively, what kind of content has not yet been written and can stand out in Google or social media? What will generate some buzz in social networks?
Make sure the content fits your business. Stay as close as possible to yourself and let the business motto shine throughout your page. This ensures that the content becomes unique.
Tip! The more detailed is your content, the smaller the chance that this information can also be found on the website of your competitors. Diving deep into specific topics will give you an edge.
4. Make your web copy "scannable"
Another essential part of writing a web copy is readability. Mainly because visitors rarely ever read the entire text, the most critical information must be visible and standout. You can do this by making the web copy so to speak "scannable" for the eye:
Make a wise use of the intermediate heads (h1, h2, h3). Based on these headers, the reader must be able to see what the page is about and the general structure. View the page with the headers only and check if they communicate enough information about the content of the page.
Use bullet points for lists. Lists attract a lot of attention and cannot be overestimated. Make sure that the information behind the bullet points is also worth reading.
Whitespace. Especially for small screens (e.g. mobile) it is crucial that the paragraphs are short and followed by a white space that breaks the content nicely.
Write short sentences. With long sentences spreading across about 3, 4 or even 5 lines, readers often lose your train of thought. Remember that readers are impatient and do not, generally, feel like reading.
Play with sentence length. Replace concise sentences with longer sentences to make the text easier to read and vice versa.
The goal is to stimulate the reader to read further. If the reader can not find the information he is looking for, the chances are that he will leave your website without converting. Therefore, the layout of your web copy deserves just as much attention as the content itself.
Tip! Use different colored boxes. This makes it even better to demonstrate the contrast between various parts of a page.
5. Add a Call to Action
A "Call To Action" (known in the online marketing world as just CTA) is a command for acting upon your content. This can be a subscription to the newsletters, a purchase of a product or the sharing of an article in social media. If you want visitors to take action, you will have to add a bold CTA to the text.
Here are some key features to remember when creating a professional Call To Action page:
The action must match the content of the page. Do you want to collect more emails for your mailing list? Then create a freebie that fits the subject of the page/business. The more interesting the freebie, the higher the chance that the reader would fall for this trap.
Do not use too many Call To Actions on a single page. Although it's true that one CTA is often too little on a long page, but remember that too many demands can also distract your visitor.
Have the Call To Action appear at the right time. CTAs can also cause irritations. You can prevent this by having them appear only when the visitor has already received a positive impression of your organization.
Tip! A good idea is to use this email marketing plugin, where the CTA is so customizable and smart, you can make it up in visitors face only if they meet a certain condition. We often come across websites that have placed the same Call To Action on one page 5 times. Don't do this. You can place the Call To Actions just once, but it will hit the spot if you think strategically. This is more effective and is less intrusive.
6. Choose a more personal form of communication
Why does a visitor become your customer rather than a competitor? This can have various causes: the price, a better offer, good service or appealing business identity. Customers want to be able to identify themselves with the company. Besides, people would buy something faster from a business company that they simply like. Personal communication plays an essential role in establishing personal sympathy.
Here is how you do it:
Talk to the reader directly. Avoid passive language as much as possible. The content must be directed at the reader.
Increase your "likeability". Pretend to understand the reader, emphasize the similarities between you and the visitor. People buy a product more quickly from someone they like. That is why it is also so important to show the faces behind your business or blog. but let's admit it, many blogs or companies just use pretty stock photos of young, good-looking people.
Immerse yourself in the target group. What possible problems does your target group have? Which norms and values ​​are important to them? Which trends do they follow? Getting to know your target group is the first step for personal sympathy.
Focus on the experience. Only informing the visitor is not enough. Your website must evoke a feeling. This can be achieved through the use of storytelling. Share stories instead of facts and make your descriptions as concrete as possible.
Play with emotions. Use humor, surprise visitors or share an inspiring story. People often make decisions based on emotion.
The use of emotions makes content both more convincing and personal. Be careful with negative emotions. These often do not lead to the desired results.
Tip! Visuals can also contribute to the personal experience. Create your own photos or images with your company's real people. Videos about your products or with your customers can make your page even more personal.
8. Ensure that you and your business come across as reliable
The success of your website depends heavily on the impression you make on the visitor. You can offer a product or service, but this does not mean that everyone just wants to become a customer automatically. Certain conditions are necessary so that you come across as an "expert" and above all "reliable". You can achieve the later through open and honest communication. Besides, show that you are really trying to offer the best solution for the customer and not just for as much profit as possible.
If you want to come across as "reliable" when writing a web copy, make sure you do the following:
Show clearly who you are. People want to know from whom are they buying a product.
Share your knowledge or experience. Tell us a bit more about your working methods, USPs or give some tips to the visitor to demonstrate your knowledge.
Focus on the value for the customer. Disinterest is an integral part of reliability. Make the visitor believe that you would also sell this product if you weren't going to make a profit.
Use testimonials from real customers. People believe a story from a good friend or customer faster.
Provide a full story. A complete website with a lot of information about the business and the product/service is, of course, more reliable than a website on which hardly any information can be found. Spend enough time on the content creation.
Tip! Make sure that the content of the testimonials respond to possible questions that customers may have. This makes the testimonials even more convincing!
9. Spend time on SEO to make your website easily discoverable
Why spend time writing on the internet if your website cannot be found and no one will see it? Availability in search engines may be almost at the bottom of our list. However, that does not mean that SEO isn't important. In our blog post about content optimization, we explain how you can optimize your copy for Google bots.
Also, we have 3 tips for a good SEO copywriting that you should not forget:
Always conduct keywords research. If you do not know which terms potential customers use, chances are that many customers will never find you.
Writing for the web means writing for both your visitors and the search engine bots. A balance that is needed for the best result
The ranking of your website not only improves with content optimization. The user experience, technology, and link building also play an important role.
10. Don't forget to share your web copy
Last but definitely not least. A content that is shared a lot, you reach not only more people but also improve your position in the search engine. Word-of-mouse (the online version of word of mouth) is a powerful tool that you should not underestimate.
Some tips for shareable content:
Use the tips from this article. Duh. Content that is shared a lot is also personal, unique, complete, valuable, etc.
Make sharing easy. If you want visitors to share your content, you should, of course, want to remind them of that and provide easy to find social sharing buttons.
Do not forget to share your own content yourself. After all, someone has to be the first. Bring your content to the attention of other friends in your social media circles and do not just assume that people will find your website automatically.
Experiment with what works. Which articles attract many visitors and which are shared a lot? Write more of this type of content to replicate success.
Include other people (bloggers, customers, colleagues) when writing your content. People will share content more readily with their followers if they are listed in it. This way you will soon get the first number of backlinks.
How does my content score?
Writing a good web copy for the web seems easy, but as you can see, there is still a lot to learn and many rules to follow if you want to become an expert. I have had over 10 years of experience in copy writing, and I still learn a lot every day. If you believe you will not be able to write a proper web copy for your business, don't hesitate to contact me and I will be glad to help you out.