If you want your WordPress website to be found, you will regularly have to pay attention to SEO. In this article, we discuss 5 SEO tools that you probably did not know about and 5 tips and tricks you can do today, to improve your SE position. 5 SEO tools that you probably did not know about:
1. NightWatch
Nightwatch is an SEO tracker of the new generation, designed for companies and internet agencies that deal with large volumes of keywords and websites with plenty of visitors. Nightwatch offers progressive SEO tracking functions, such as advanced visualization and segmentation of keywords and backlinks, data aggregation, smart notifications and much more. What's unique to Nightwatch is the way in which the data is segmented and visualized. Highly recommended for those who want to have an easy-to-understand, perfectly visualized overview of the SEO process.
Go to Nightwatch
2. SEO Profiler
Once you 'plug in' your website with SEO Profiler, you must enter all your keywords. You can then track them, and see how your site scores on specific keywords. SEO Profiler also helps you to "purify" your links by removing the bad links between them. This SEO tool also provides suggestions for links that are smart to use. You can also use the Opportunity Finder tool; You then enter your own site and the sites of your competitors to see what you have in common. If they do better than you, you can borrow a few tips from them. Another useful weapon in the SEO Profiler is that this tool can display 404 error messages, dead links and other issues that went wrong on your website over time. This way you can create a list of things that you can still work on to improve your site.
Go to SEO Profiler
3. Jumpshot
As soon as you enter your website address at Jumpshot, this tool estimates the web traffic of your website. Jumpshot uses the search data from Avast and is perfect for competitive analyzes. This engine offers plenty of insights and tips for optimizing your marketing campaigns. Besides, the Audience Activation tool can help you to build an audience based on their online behavior.
Go to Jumpshot
4. BuzzSumo
BuzzSumo is a Chrome extension and is very useful for social media marketing. You can use this tool also to view the statistics on other websites. Consider, for example, what kind of shares they receive, which sites link to their content and who shares their content. BuzzSumo is an excellent tool for analyzing social content and can help you reach potential users who may link to your content.
Go to BuzzSumo
5. Hashtagify.me
This marketing tool shows you all popular hashtags at any particular time. If you type a specific hashtag, you can see which people use that hashtag and how it is trending. The good thing is, which I personally find the most useful, is that suggestions for related hashtags are also made automatically. You can tell by the size of 'bubbles' how popular a hashtag is.
Go to Hashtagify.me
Now that we have listed 5 SEO tools, which can help you get listed in Google, indexed and improve your overall position in SE, let's discuss 5 tips that you can do in the background to further improve your ranking.
1. Deploy questions in your content
Ask yourself this question: how good can your content answer the questions that your audience have?
Google directs (because of the rise of voice search) more and more attention to the questions that users type in the search bar. The search engine giant now offers, for example, one-box "Instant Answers" between the search bar and the search results (with a link to the source website), as well as "Related Questions" ("People also ask") with similar questions that other people have.
These two features are pretty well visible in the search results and give the websites that "answer the questions" a lot of extra exposure. The only way to be featured in such an Instant Answer or related question is by asking the right questions in your content to and then provide a good answer. That may be in your blog posts, but also, for example, on a separate Q & A or FAQ page.
To find the right questions, you can do some research on Twitter or use Serpstat; This tool uses the auto-suggest results from Google for a list of sentences from your search words. Once the file is ready, you can click on the "Only Questions" tab for a complete list of searches that your focus search terms. From these questions, create your user-oriented content where the questions of your audience or potential customers answered.
2. Identify your thin content and fill it
When we talk about thin content, we are talking about low-quality web pages, that have little to no added value to the reader. Often it is content that is packed with text and keywords but contains either little or no valuable information at all. Or, even worse, it is automatically generated content, 'doorway pages,' and so on.
The easiest way to identify these types of pages is by looking at the bounce rate. If you Google Analytics data indicates that users leave the page very quickly, it is very likely that the content is "thin content." Make a list of the pages you want to pack up and make sure you have material that is more relevant and more useful for your visitors.
3. Optimize your 404 page
You already know that it is vital for all of your internal and external links to be working correctly, and regularly check for dead links (if you have not done it for a while, it's time to do it!). However, it can always happen that a visitor, despite your vigilance, lands on a 404 page. If this 404 page is automatically generated, you can assume that you have lost that visitor. But if you have a custom 404 page, in which you refer visitors to pages that do exist, you still have a chance!
For the sake of inspiration, below is a number of examples of solid 404 pages: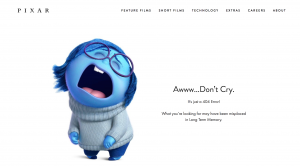 4. Make use of forums for new content ideas
Forums are a gold mine if you are looking for good content ideas, and yes, even in 2018. That's because there are real people who have real questions. Go to Google, type in your niche and then add the word 'forum.' Write down the categories that you get to see. Click on one of the categories and study the threads. There you can often find content ideas too! Arrange your list divided by categories, niches, and questions and make a list of new content ideas.
5. Update old blog posts
Consistent new blog posts and fresh content is very important for SEO, we all know that. However, it is also a good idea to occasionally go through your old blog posts to ensure that both the content and the keywords are still relevant. Focus in particular on the old blog posts that are still being read (check your Google Analytics data!) and enhance them where necessary. Also, check that all links still working, especially if these are affiliate links you hope to get commissions from. If you are afraid, that you are never going to remember to check your own blog posts, simply schedule a time every last day of the month, and you will never forget about it. It is well worth it!
Do you know more good SEO tools or tricks? Let me know in the comments!