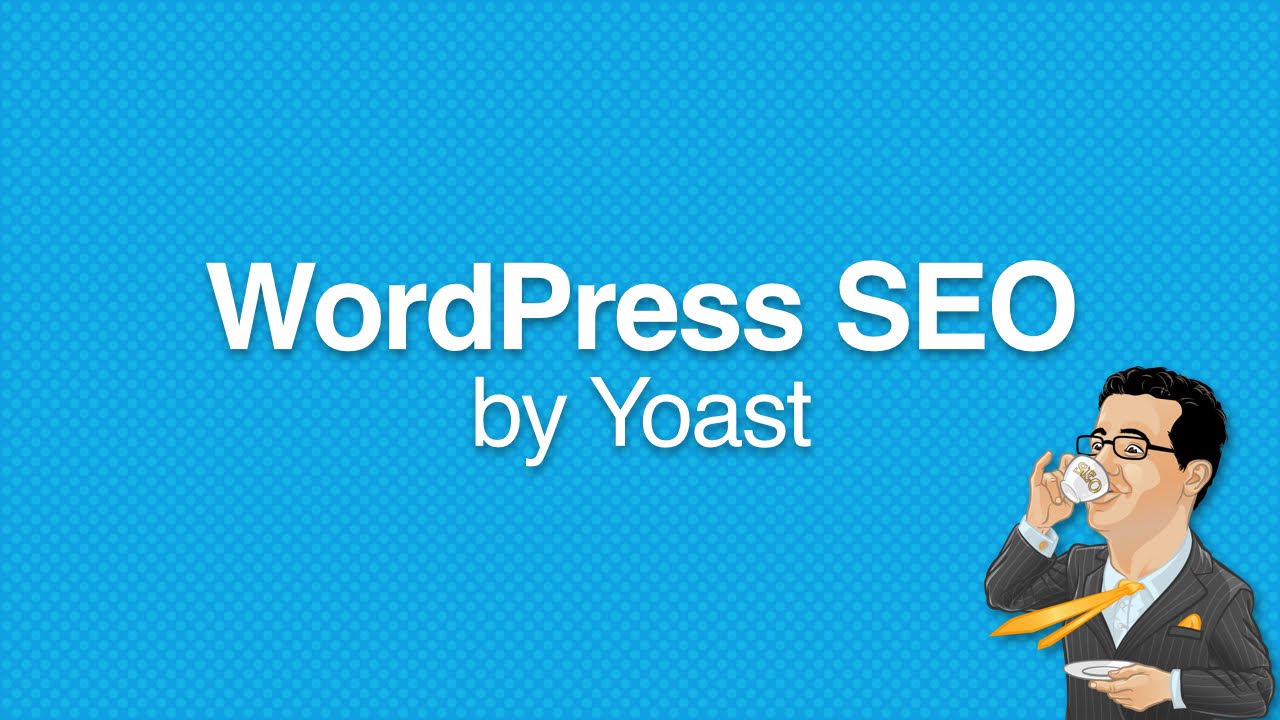 If you know that you have to do something about SEO for your blog, but you do not know very well, let Yoast's free SEO plugin help you.
Yoast SEO plugin
SEO (Search Engine Optimization) is quite an abstract concept for many bloggers. Incidentally, not only for bloggers but that is not the point here.
What matters is that many bloggers want to do something about search engine optimization, but they do not know where to start. Fortunately, if your site is running on WordPress, there is a handy plugin that can help you on your way to SEO.
WordPress SEO: what can you do with it?
The plugin we are talking about is WordPress SEO from the Dutchman Joost de Volk, who is also known as Yoast. And with this plugin, you can quickly tackle many common SEO bottlenecks as an absolute layman.
With WordPress SEO you can work on your on site as well as your off-site SEO. First, let's look at the possibilities for that first point.
Onsite SEO is as you probably know everything you do on your site to optimize your blog for search engines. This is mainly due to the way in which you present your content to the robots that index your blog.
The key here is that you present everything neatly, and WordPress SEO is a star in that.
Possibilities for individual posts or pages: If, after you have installed the plugin, you open an existing or new page or post in your dashboard, you will see that a block 'WordPress SEO by Yoast' has appeared at the bottom. At least, if you have installed the Dutch version, like us. Of course, the English standard version works just as well, but in this article, we will go further from the Dutch.
Within this new block, you will see many possibilities. At the top, the Snippet example appeared first. This is how this page will be displayed when it hits a Search Engine Results Page.
With the help of WordPress SEO, we can optimize this snippet regarding length and content. First, make sure that the Meta description immediately makes clear what the article is about so that the searcher can determine whether your content matches what he or she is looking for. You can see in real time whether your meta description has the correct length. A good story fits precisely or almost precisely within the maximum number of characters. Something too short is, of course, better than a little too long, and your most important keyword is always at the front.
With SEO title you can (if you seem necessary) adjust the displayed title of the Snippet. Often the automatically generated title will already be useful, provided of course that it covers the load.
Even if you do not use this plugin, something will automatically be entered in the snippet of the page when it appears in a row of search results. But of course you know the best of what your article is about, so you do well to fill in the snippet in the best way for you. Please note that you do not make a description that does not match the actual content. With this, cheating will only hurt your ranking.
If you set a Focus search term, the plugin makes an automatic analysis of your text, which you can view in the second tab under Page analysis. When you want to target a particular keyword, you can check whether you have returned that word to the right places. The more green you see, the better it is.
You can skip the tab 'Advanced' in the beginning, but if you are active on social media with your blog, then the Social tag is also handy.
You probably know the well-known annoyance that a piece of text that is wrong in your eyes is used with a link when you place it on Facebook. In the Facebook description field, you can enter your own desired text, and this is automatically displayed by Facebook when you cut and paste.
Other useful options
WordPress SEO offers a number of other useful options, and to make use of this you navigate to the separate tab SEO in the left menu of your dashboard. We will discuss three very useful options with you.
The main option you see on this home screen is the ability to verify your blog with the important webmaster tools from Google, Bing and Alexa.
Logging in your blog with these webmaster tools is an important form of offsite SEO, for example because they will be able to index your site so easily and quickly. To log in you usually have to hide a code in your site. And instead of doing that yourself via the editor or the FTP server, where you may not have eaten a lot of cheese, you can have it done so much easier by the plugin.
You will also see XML sitemaps in your left menu. An XML sitemap is a kind of map of your site, which is used by the indexing robots of search engines to easily plow all your content (not unimportant: sitemaps can be entered in the webmaster tools just mentioned).
By ticking the top block on this page, you create an XML sitemap for your blog, which will also be automatically updated from now on.
A possibility that I have used many times eagerly, can be found under Permalinks . Here you see at the top the possibility to omit the category basis from your URLs. Do yourself a favor, and tick this box.
When you are on the landing page of a category of your blog, WordPress uses the URL structure "sitename.nl/category/categorname" by default. The word 'category' is literally in between, whereas that has no function at all, and in SEO terms, it is more of a hindrance. But with one simple check, that can be solved here.
How do you use WordPress SEO?
As you will see after installing this plugin, WordPress SEO offers many more possibilities, but with what we have discussed here you will already be able to take a number of steps regarding the on site and off site SEO of your blog.
For additional information about the possibilities of this plugin, you can always consult the convenient built-in tour. And if you know good applications for WordPress SEO that you do not want to remember the other readers, please leave a message with this article.