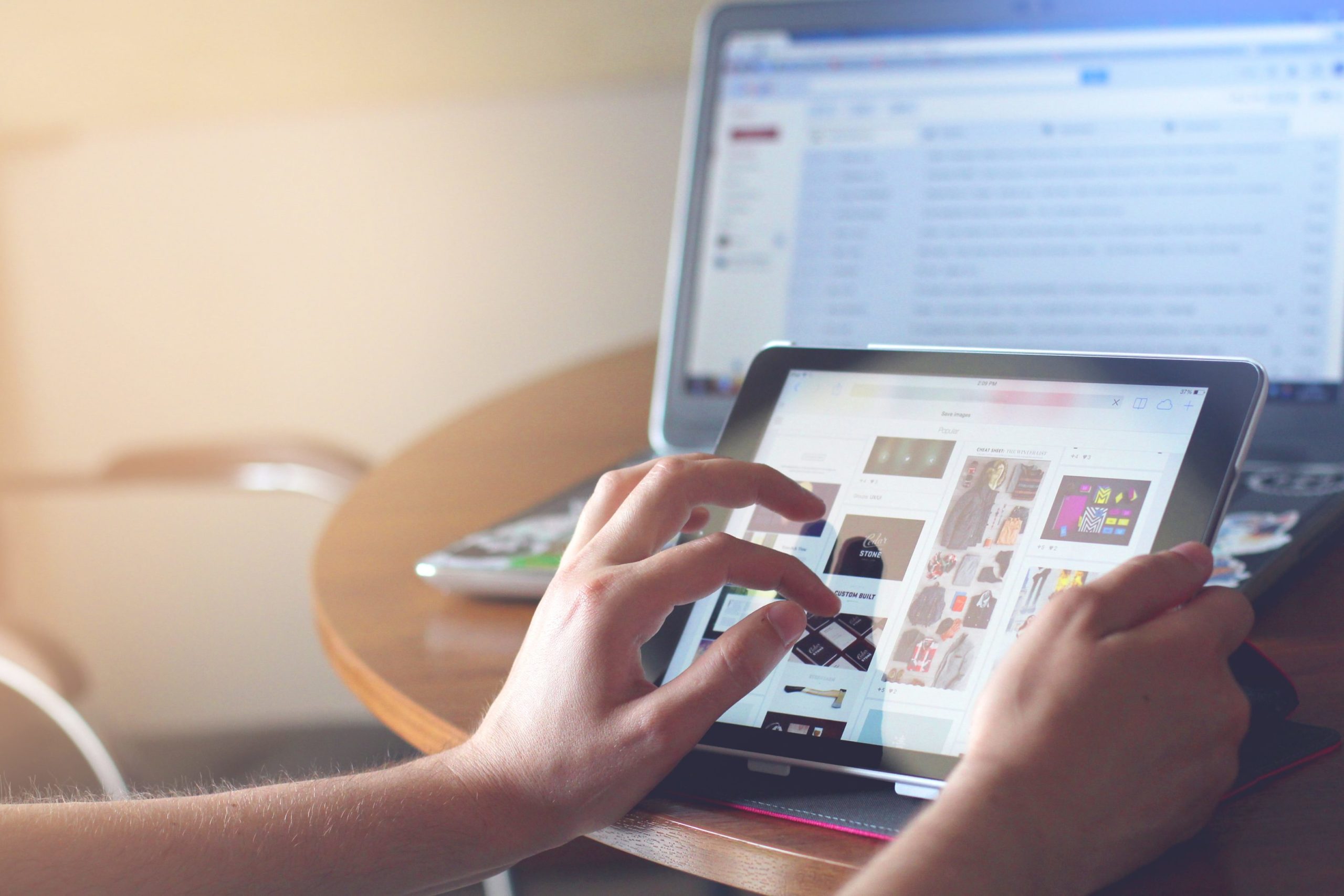 Do you need a website? Probably, yes. Without a website, it is almost impossible to compete with other companies on the internet. Nevertheless, a website requires an investment. An investment that you may not be ready to make because you do not see any point in creating a website for the success of your business. For people like you, a one-page website can be the perfect solution. A professionally looking website for very low price and minimum effort, but at the same time, which does deliver the desired benefit.
Why should you choose a one-page WordPress template?
As the term implies, a one-page website consists of a single page only. If you browse the web, you will come across this kind of simplified websites more and more. One-pagers look fantastic and can be put together within one day or just a few hours. In just a few hours, you can have a professional looking website ready to go. However, apart from the super-fast creation, a one-page website has many other advantages:
Low costs: a one page website does not require complex functions and is therefore easier to code and cheaper to purchase.
Very mobile friendly: one-page websites provide a user-friendly experience on mobile. A big advantage is that visitors do not have to navigate through the website via small buttons and menus to find the right information. The page that is displayed is all there is. On that single page, you will find portfolios, testimonials, contact information and everything else.
Little content needed for a professional website: many businesses find it difficult to write enough content for a website of a regular size. If you are using a one page WP theme, there is only so much content you can stuff in there.
Visual experience: one-page websites are very visual and therefore very suitable to create a gorgeous website with lots of visual material.
Properties of a one-page website:
An important key factor of a one-page website is the special user experience. The visitor often fails to work out his way through the pages of a multi-page website, however, a single page website deals with this problem. A one-page website can consist of many different elements yet there is a standard layout for a one-page template that typically looks like this:
Photo slider/video intro
Company information and employees
Portfolio / photo gallery
Products and / or services
Contact form and / or location on Google map
Of course, there is no set or rules and the layout of your website depends on your industry and references.
When should you use a one-page website?
One page websites are suitable for different types of organizations and projects. For example:
Product promotions / actions
Temporary sales of a product or online course.
Personal website (online CV)
Creative companies, speakers or personal trainers.
Online business cards
Business websites for painters, plumbers, etc.
One page websites are, therefore, suitable the most in 2 types of situations. First, if you need an additional website to promote a product or service. With a WordPress template designed as a one-page website, you can put together a simple website that serves this straightforward purpose only. Besides, one pager is useful when you want to promote yourself or your organization online and thereby reduce the costs of a website. One page WP themes are very suitable for personal websites or as an online business card.
Since a single page website consists of a single page, this type of website is not recommended if you have plenty of content or if you plan to expand your website in the short term.
One pager WordPress themes and the Google ranking
Can one page websites benefit from better ranking in Google? That is a question that we often hear from many new entrepreneurs. A well optimized one page design can actually be ranked just as good as a similar site with 5 pages. With that being said, websites with one page or up to five pages, are not as "strong" as larger websites with hundreds of pages, which means they also score lower highly in Google.
Does your website need to be ranked on various keywords? Then it is essential that you continue to improve your website systematically and an indispensable part of that is creating new content. If you think a one page website is really enough for your company, but do you want to improve the ranking of your website in Google? A good solution is to link a blog to a one pager. This way you keep one page for your presentation, service(s) or product(s) yet at the same time, you work on creating content, which will help you rank better. Remember, that you will always need to link back to the 'homepage' of your one page website, from the various blog posts you publish.
Is one page design enough for your company?
If you are after a good ranking, this question can quickly be answered: no! If the ranking isn't crucial, and you would like to start a website quickly, just to get online, then we can certainly recommend a one page design. In some cases, a one-pager (including a blog) is enough for the long-term strategy. For example, if you only offer one product or service with few alterations. Most entrepreneurs would notice, however, that a one page website in insufficient for the success for their company.
A one page website has a good visual appeal, but to really score well in search engines, one page is simply not enough. It is not only about your position in Google, but also the result that the website produces in the visitor's mind. A one page template is a good start, but to get more clients through your website, it is vital to keep developing your website. When you start developing your website further, you will soon notice what a big difference it makes.
How to choose a template for your one page website?
Do you still want a one-page website design, even after everything you have read above? Then it is definitely a good idea to work with a ready-to-use template. I'd not recommend hiring a web design company for a 1-page template, because you can find hundreds of them online, either free or premium versions. There are several options that you can choose from:
HTML bootstrap templates – Do you have any knowledge of HTML and CSS and do not plan to add content frequently? Then HTML templates are the cheapest options. Not only HTML templates generally cost less than WordPress themes (and there are many free), but they also don't employ PHP queries, which in terms keeps the hosting cost at a minimum, even if you are going to have heavy loads of traffic.
WordPress templates – If you want to be able to change the content yourself quickly, then choose a WordPress template for your website. Using the customizer or the theme settings you can effortlessly put together a great looking one-pager with tons of options and features.
Which WordPress themes come with a page builder?
If you want more options and the freedom to add and remove all kinds of elements, then build your own one page website with the help of a page builder. The possibilities with this kind of templates are endless. If you are planning to expand the one page website later, then it can be useful to choose a WordPress theme that can grow with your website. An excellent choice would then be to create a one page website using the Divi page builder.
Building a one page website with Divi.
One of Best WordPress templates with a page builder is certainly the Divi theme from ElegantThemes. This page builder has all kinds of advantages compared to other page builders and is, therefore, a must for your one-page website.
Advantages of Divi:
The diverse quantity of elements. To build your new one pager you can choose from 46 different elements, including video, images, testimonials, blog, portfolio, counters and more.
The Visual Builder. Editing a page is made even easier by the Visual Builder from Divi, this makes it possible to change the page directly from the front-end interface (think of a visual editor in its' best possible form). You can immediately see how the changes look and how do they affect the design.
The speed. It often takes a long time to build a page with the help of a page builder, but Divi works very fast. No long saving time, just continue to work, and the rest of the process runs automatically on the background.
Still not convinced of Divi's benefits? Read our review here and post your thoughts and ideas about a one page website, do you have one or want to build one?