Outcomes measure the success of a marketing campaign.
In content marketing, we assess efficacy by the number of organic clicks and rankings collected for the company's clients. The importance we add to a brand is derived from how we serve customers.
In-house authors are largely judged on whether they completed their assignments, not on their work quality. Yet, they are also shockingly not judged by how well the overall program performed.
There are always pros and cons of in-house vs. outsourced decisions, but we believe strongly that a content marketing agency like ours will produce more return for every dollar you spend. This is our goal: social media ROI.
Key Points:
Content agencies like ours begin by evaluating a client's needs and designing a strategy for activating targeted customers.
Our copywriters have the skills to produce a high-quality product that encourages faith and generates conversions.
We concentrate on maximizing the quality of your content to leave our customers with nothing to worry about.
Our performance is calculated by quantifiable metrics such as search traffic, subscriber counts, and revenues.
We do content marketing for clients.
Marketing companies are experienced in their own specialties. The best people focus on a particular niche by doing well in one field or another.
Content marketing companies specialize in writing marketing materials. Writing content to turn to leads and clients is an ability that few can achieve. Content companies recruit professionals who can write efficiently and convince people to visit their website in the process.
Content agencies offer quality content.
A content agency specializes in delivering content that is exclusive and that sets your brand apart as a leading opinion leader in your industry. Since they don't need to branch out into architecture, backend creation, or anything else, they can bring a wealth of experience to bear on producing world-class content for their clients.
Its content restricts a consistent benefit over other organizations.
These benefits include:
Agility amid change: If 2020 taught us something, it is that adaptation is essential for success for both content and life. These writing services already face the need each day of their working lives. The team would initially concentrate on a series of social media posts for a store, and later, on intense analysis to write a white paper for a medical equipment manufacturer.
In comparison, Agency authors have a more general view of the marketing world than freelance writers. Because they produce content for a wide variety of businesses, they can easily adjust to the changes in tone, content structure, and SEO best practices at the drop of a hat.
Area of targeted expertise: A content agency would have extensive experience in your field. Since they write about so many client sectors, they are likely to be well-versed in your sector's most recent news.
Material that's at the top of its class: Top content writers remain at the top of their game. Whether it's an in-depth analysis, expert use of motivational words, or grammar that would make your high school English teacher stand up and salute, content agencies are demanding quality work.
Having an organization ensures that you'll have a team serving your needs. A highly diverse and talented staff means that the content will be both consistently outstanding in quality and innovative in its perspective.
A strategic assessment: Content agencies will be able to analyze the content with a critical eye. They understand what kind of messaging is successful and which is not. Insights from this perspective will boost client companies' efficiency. The department would defend your interests, while the employee may be less likely to stand up against an idea merely because of a fear of their job security.
These are just the benefits agency writers add to your material. Hiring an agency will result in cost savings and fewer risks for your company.
Benefits of a content agency to a business model.
You might assume that hiring a content marketing agency is only useful if you are a large organization. Small-to medium-sized firms actually profit more from an agency than the bigger, more developed companies.
Here's why:
Hiring a content agency streamlines payroll, eliminates administrative duties, and removes HR rules and regulations' responsibility. Employment' Compensation is the employer's duty. The agency handles all of the content creation activities for your content department.
Content output won't cease when a writer becomes ill, and an organization has a constant supply of writers when someone becomes ill or is on holiday. With the combined brainpower of a government department behind me, I'll still have someone available to replace me when I'm gone.
In an Agency, scaling up will go relatively fast, but scaling up can take forever without an Agency. Recruitment, recruiting, and onboarding takes time but is inevitable. At that time, a competitor will call his agency, advise them to increase production, and the agency will respond. When the organization downsizes, they would not have to go through the bureaucracy and bad will associated with layoffs.
Agencies are safer to determine than in-house creatives because they have already completed the job. You can also find online reviews and individual examples of their work. It is quick to pad a resume. It's harder for an organization to hide a natural disaster.
Your company will spend less on digital equipment and other miscellaneous expenses: Having an in-house staff means that your company will continue to spend money on collaboration, writing, and editing software, printer, ink, and paper to print out reference materials, computers, and other devices your authors will use, and the energy these devices require. When outsourcing content creation, you pay the agency to deal with these costs.
Owing to the time demands all companies face, most won't have the time to fulfill their customers' needs, nor will they have the time to write content on the side. One of the other would be removed. With an agency, you can relax in knowing that trained professionals will create the content.
Recently, recruiting content agencies makes sense as a cost-saving measure even though you have a team in-house. It is well known that more published content improves web traffic and conversions. In reality, if you write regular blog posts, the number of views and followers significantly increases.
Marketing specialists created it.
But what about our industry?
These types of conversations are usually heard from businesses whose goods and services are highly technical, tightly controlled, and/or somewhat difficult to describe. Overall, these circumstances rarely make sense to employ a content marketing firm.
Quite technical material.
Anyone surpasses a writer's skill in such difficult-to-grasp subjects. Writers who specialize in marketing spend their careers simplifying complicated ideas into the ordinary language (or whatever language they write in).
You know your goods and services like the back of your hand. If you are a professional journalist, your communication will always be meaningless to the public. That's why we joke about "doctor-speak," "lawyer-speak," and "tech-speak."
Every industry has its own unique jargon. That's fine when contact among individuals is involved. Concerning dealing with a business executive from another sector, you ought to use the language your prospect understands.
Content agency authors can consult with subject matter experts to gain a thorough understanding of subjects. Then, reflecting on the benefits your goods and services can bring to consumers, they can write blog posts, white papers, and social media posts that concentrate on those benefits.
Rigorously managed content.
Many sectors like healthcare are subject to strict regulations on the communication of certain subjects and certain terminology. Content agencies will help ensure that all the content you create follows your industry and business standards.
Agency authors appreciate the various style guides as well as their company's internal style guide. If a message is vague, it will be flagged and brought to our editors' attention before it goes out. In the current litigious climate, a fixation on grammar's fine details can lead to a fruitful settlement or a costly lawsuit.
Technological creativity.
New products and services and those from existing firms experience a host of obstacles that must be addressed before they can be successful. Increasing understanding of the value a product can bring to its consumers is important in addressing consumer needs.
Blog posts that present the advantages of a product and the benefits of using the product over competition are successful in creating trust in whatever you make.
White papers that describe how to address popular challenges that a target group faces are powerful strategies for gaining a company's attention. Details on how a new product works and how-to information, can convince consumers to purchase it.
SEO friendly blog post is a term you hear all the time. Much like any other form of writing, blog posts need skills. To keep the reader interested, you should concentrate on making articles interesting. People who like and enjoy an article would be more likely to share it with others, increasing their rankings.
So, if you want to make you rank higher, you need to develop your writing skills. Start by figuring out how to write an SEO-friendly blog post.
For several, some feel that being able to write and provide great content for SEO purposes conflict. I'm afraid I have to disagree with this point. Of course, you need a post in an important position if you want to promote your blog properly. Over-usage of keywords decreases the readability of your prose, which is not desired at all. A high key phrase density will result in Google Search engine having a negative effect on the rankings.
This post contains information on writing persuasive blog posts that are easy to read for search engines. The website design should concentrate both on attracting tourists and retaining them.
Before you start: always do keyword analysis.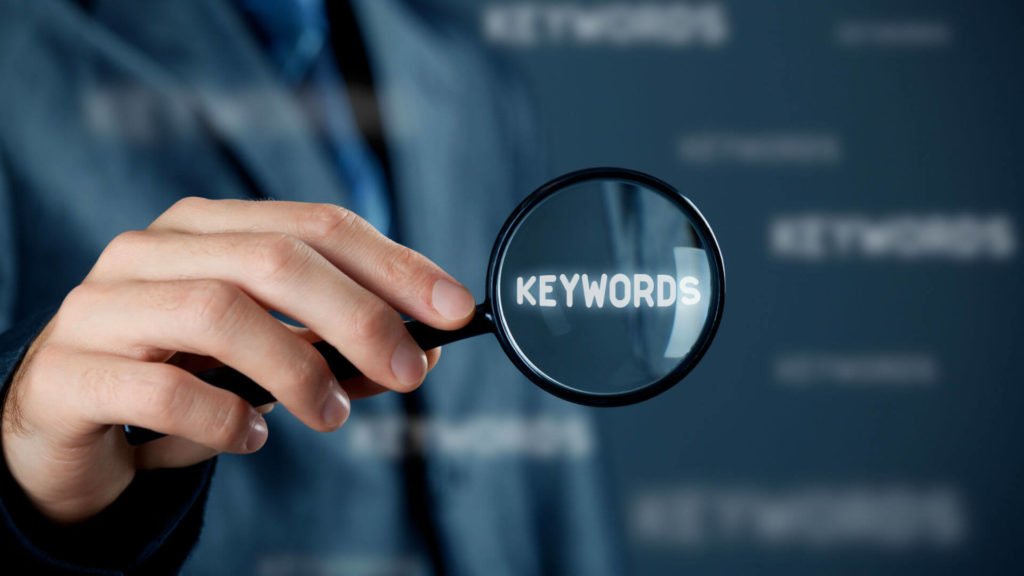 Before you publish, there will likely be several keyword research efforts to begin. If you want to conquer the search results, you must know which kinds of queries your audiences are most actively looking for. The topics you should write about are listed here, and the keywords you should use to search for your article are given here.
When you've finished your keyword research and have a list of focus keywords to write about, it's time to start writing. Here are 10 things you can try to do for your blog post to get it done.
Tips on how to write SEO-friendly blog posts.
Above all, if you want to be a better blogger, your blog post needs to be successful. When beginning a new blog post, several bloggers just type whatever falls into their heads without ever thinking about what it might be. Although this may work for some people who take naturally to writing, reading aloud may be the solution. Personally, I still follow these "rules" when I come up with a new blog.
1. Think once before you post.
Before you start, take some time to think about the message of your piece. What details do you want to give to your readers, and what core issue are you trying to represent? What would this article be trying to accomplish? I write, readers at the end of the site, like, what do you want your readers to do. Before you answer these questions, write down the responses in this order:
What are the search terms?
What results are you getting?
What did you see with each click?
The answers' points are answers concerning the actual search intent, variable opinion domains, number of clicks, what you clicked on, and customer feedback. If you want to understand this by analyzing the results of the word you search with, you might take a look at your search results first.
2. Structure your post
In blog posts, you need to have a framework and a structure plan to write a readable blog post.
Any post should have Thread #.
An introduction is required to provide an accurate account of your subject.
a body of material (in which the main concept is written);
a significant argument (in which you summarize the main ideas or draw a conclusion).
In three sentences or less, place what you want to say in each area of an essay. As a result of all the details you have given, you now have a description of your blog post. This will help you build a more organized and readable blog post. And now, the real writing process will begin.
3. Paragraphs & headings are important.
Everyone relies on paragraphs, but not everybody does them efficiently. It is a common practice to use a new line at the bottom of each new sentence. It is also good if the Paraphrases do not go on and on and on. Make sure each paragraph has its own emphasis.
Asking yourself what the main point of each paragraph is will help you with this mission. You should be able to simplify the key concept to anyone sentence or less. If you cannot articulate your main concept well enough, being at a total of one paragraph in length in a proper grade level, you can suggest more paragraphs.
Headings are also useful in helping the reader understand what section of a document they are reading about. Use subheadings to guide users through your own posts; use the overall design to scan your pages; and use headers in your articles to explain their reading experience.
Not only are they necessary for readability, but also for SEO.
That's why it is so important you include your keyword in all the subheadings, particularly in the main heading. I do not actually mean any one of them, but the word is suitable for being relayed in an otherwise smooth, figurative manner.
This would make people not want to learn more.
4. Using terms that are transition words
Transition words help people "scan through your text" and realize that words can "be placed in close relationship to each other." For example, if you want to begin producing the product, you should have three reasons for people to purchase it. Research has shown that using signal terms such as 'first of all',' second is quite efficient.
As an example, words like "however," "similarly," and "for example" are good for giving your readers a simple signal. I hope readers will easily intuit the inference right away at the end of certain sentences like 'in short' or 'to sum up.' Therefore, the trick to fostering hierarchy in a text is to apply transition terms to it.
5. Use terms and keywords specific to the subject.
Stuffing your article with your centered keyword does not make your SEO article look as appealing, but it can also damage your page rating. Google is getting smarter and is trying to hire authors to produce content for the search giant. It does not want you to use the keyword "focus" in any other sentence, and it has a way to evaluate the text of what your text talks about.
One of the strategies Google uses to recognize your article's subject is by identifying synonyms and other keywords linked to your focus keyphrase. When you properly use synonyms for your keywords, you will increase the relevancy of your text.
It seems like some related terms could come to mind very easily, but here are a few more difficult related keywords to help. That's why we've integrated a quick search function into our plugin, which allows you to recognize the links between synonyms easily. Our plugin will generate a range of similar keyphrases with the click of a button based on your target keyword!
The number of times the keyword is searched and how it is trending are significant factors in the SEO strategy. If you see a particular word repeated in a document, or if you want to locate keywords in a document, this function may be helpful. Go ahead and add this related keyphrase function!
6. Make your sentence as concise as possible.
If you are writing on your site, make sure your blog posts are at least 300 words long, but make sure your blog post does not have unequal distribution of the material in the various parts of the blog. Googles do like long posts, but on the other hand, if your post is too long, it may scare users off.
When writing long posts, I encourage you to aspire to become a better writer than you are currently. Writing a lengthy post asks a lot of your guests as it takes a lot of time to read through your entire post.
It would be best if you went check out this article because it helps set out the correct duration of a blog post. And make sure to maintain your focus expression, such as "it's time to go now", in your post so that it ends up being an SEO-friendly blog post.
7. Link back to earlier published material.
If you've written content on the same subject as the post you're currently writing, don't forget to reference other posts on the same topic. Your latest blog post is going to be a lot better because you're showing the posts and other references you've used authoritatively.
However, also take into account that your connection structure is also essential to your rankings in Google. As a blogger, it is important to know that linking to other content on a topic is perfect for your followers, as they might be interested in reading these similar posts too. Our client is leading you via this website.
We refer to this as internal linking, and it will increase the number of people who come to your blog. Your site's information and connection points can be used to help people understand the relationships between various pieces of information on your site.
So take some time to link from and to the previous material inside your site. We have an internal linking tool for our site, which helps us by suggesting related pages and posts on our site that you can connect to.
8. Let other people read it
Before posting your post, make sure to ask someone to read it before you publish it. Tell them how you are putting your post in words they can understand. And if they still can't understand your idea, then ask them to correct any typos and grammatical errors. This will benefit you by offering an objective interpretation of the readability and attractiveness of the text you are working on.
If you consider writing on a certain subject, see if the person is an expert on that topic. Even if they aren't an expert, ask them their post and integrate what they suggest in your article. By purposefully leaving some questions blank, the reviewers will make sure that you cover all that needs to be covered and send you feedback to make your post more effective/easier to read.
9. Add new content periodically.
Many WordPress bloggers add new posts to their WordPress website each week, informing Google that their blog is "alive." One thing to know about Google Analytics is that if a site is inactive, Google will crawl it less frequently, which might adversely impact the site's rankings. Don't just post for the sake of getting a message out.
Sure that all you post up is in an insightful well-written article that is humorous, interesting, and suits the search purpose to increase the possibility of pulling in audiences.
Suppose you have trouble posting daily/schedule. In that case, it may be a good idea to write a blog editorial calendar so your blog can get finished on schedule since this helps users to organize the process in a way that's easier to handle for them.
Conclusion
The days when a few "SEO" (search engine optimization) tricks will get your website to rank high on Google are long gone. The today's world needs good content. And getting a decent amount of content on your website leads to more linkbacks, likes, tweets, and return visits to your website.
Of course, there are always many things you can do to make sure that your post is SEO friendly, but I think the most important thing is just to write a really well-written post! Check and commend the accuracy of your post before making it public. If you are ready for your blog post, just take a look at this checklist, and then I will be confident that you're good to go.